Sunday, September 16, 2018
West Point, Nebraska
Noon to 5:00 pm
Rain or Shine!
Only Pre-Registered Entries Will Be Allowed At This Show.
Vehicles must be registered prior to the day of the show in order to be judged.
Entries limited to 750.
Check-in: 8:00 a.m. – 12:00 p.m.
You must check in.
Registration Fee: $20.00
Registrations must be received no later than September 13, 2018.
Show time from 12:00 p.m. to 5:00 p.m.
Awards will begin at 4:30 p.m from 2 stages.
REGISTRATION is now closed for the 2018 show!
Intimidator's Twin
A look-alike ● Closest thing to the real thing!
Sunday, September 16, 2018
12:00pm to 4:00pm
North of CharterWest Bank
Poker Run Cruise
Saturday, September 15, 2018
Registration:  11:00am – 1:00pm
at Roadhouse Lounge
1204 S Lincoln St
Cash Prizes, Food, & Fun!
Info: 402-372-6469
Live Music "4 On the Floor"
FMX Motorcycle Stunt Team after the poker run at Roadhouse Lounge.
Proceeds support "Rebuilding Together – Cuming County Chapter.
Helping to rebuild homes for the elderly, veterans, and single families in Cuming County.  https://www.rebuildingtogetherprve.org
Craft Show
Sunday, September 16, 2018
10:00am – 4:00pm
Nielsen Community Center
200 Anna Stalp Avenue
West Point, NE 68788
If you are unable to open the Application, click here to get Adobe Reader.
FMX Motorcycle Stunt Team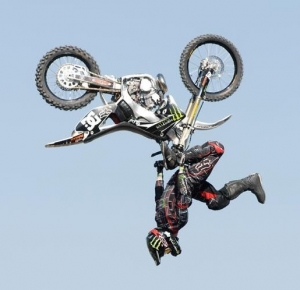 Show Times:  12:30pm / 2:00pm / 3:30p
Hwy 32 – West of Main Street
Live Music 

on Main Street
JOYSTICK

12:30 – 4:30pm
Horizon Inn Suites
301 Plaza Drive
West Point, NE 68788
Info: 402-372-1959
Super 8 Motel
1211 N Lincoln St
West Point, NE 68788
Info: 402-372-3998
West Point City Park
Camping and Showers
500 E Washington St
West Point, NE 68788
Info: 402-372-2466
ci.west-point.ne.us
Reservations for hotel rooms at Super 8 & Horizon Inn must be made 30 days prior to show.
---
Holiday Inn Express
2415 North Lincoln Ave
Fremont, NE 68025
Info: 402-753-3825
Holiday Lodge
1220 E 23rd St
Fremont, NE 68025
Info: 402-727-1110
Sleep Inn
120 W Cathy Street
Fremont, NE 68025
Info: 402-721-8400
sleepinn.com
---
AJ's Inn Motel
909 Nebraska 32
Oakland, NE 68045
Info: 402-685-5401
CrossRoads Lodge
600 S 4th St Pender, NE 68047
Info: 402-385-3075
Midwest Motel
1216 Avenue E Wisner, NE  68791
Info: 402-529-6910
Last Fling 'Til Spring 2013